The Shogun Muscle Scraper is designed to treat muscle pain and tension. It will help you to break down scar and connective tissue, while improving mobility in the joints.

The dual slanted edges have been designed to allow you to mobilize and breakdown scar tissue effectively.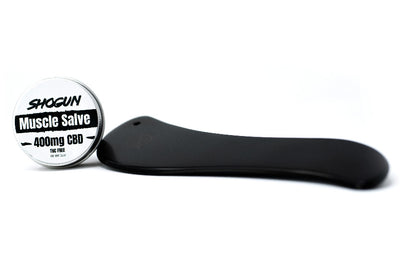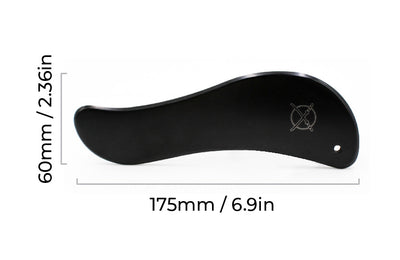 The Shogun Muscle scraper is based on the Guasha technique. Gua Sha is a traditional asian massage technique created to relieve tension in the muscles and boost blood circulation.
Constructed from high quality stainless steel and painted with skin friendly coating, the Shogun Sports Muscle scraper is corrosion resistant, easy to clean, and extremely durable. 
Shogun Sports offers a standard shipping rate on all products under 20 LBS*

All orders are fulfilled from our warehouse and distribution center in Henderson, NV and will arrive within 5-7 days.
If you wish to upgrade to Priority shipping for a small fee, let us know.

Same day handling for orders placed before 2:00 PM PST. Orders placed after 2:00 PM, weekends or legal holidays will be fulfilled the next working day.

We will email you the shipping/tracking info so you can track your shipment.

* Products weighing 20 LB or more have a $9.99 shipping flat rate across continental US.
* We reserve the right to delay shipping orders in case of unforeseen circumstances.
*Our FREE shipping policy only covers continental U.S. EXCLUDING Alaska/Hawaii/Puerto Rico, please contact us direct for shipping limitations/inquires.
*Direct inquiries can be placed on our contact page or emailed to info@shogunsports.com